THE PRESIDENT KUZMANOVIĆ PARTICIPATES AT 29TH KOPAONIK SCHOOL OF NATURAL LAW
14.12.2016.
---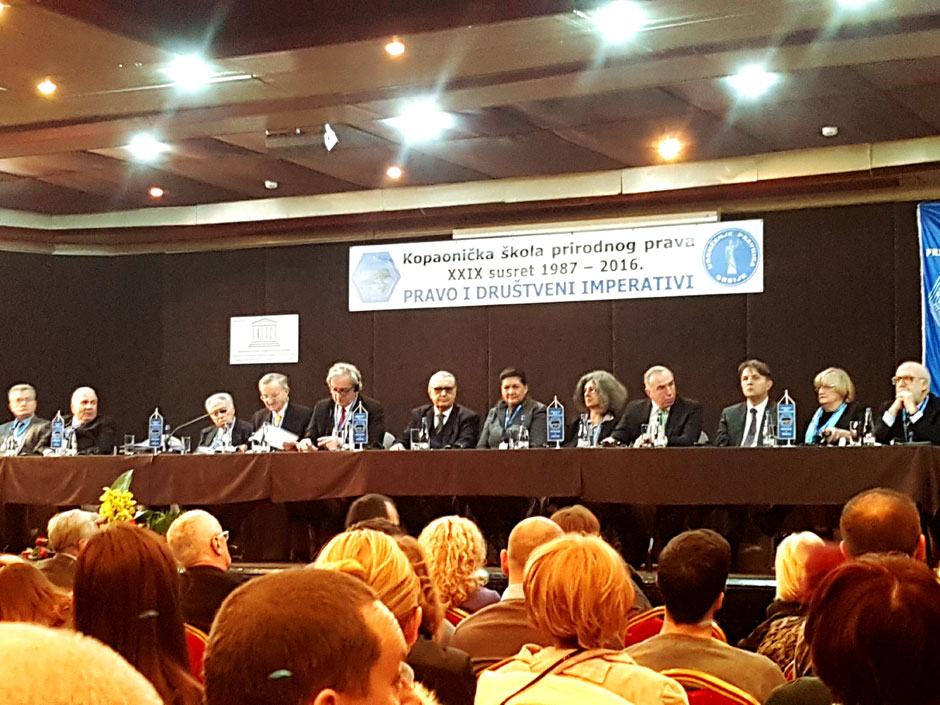 The president of the Academy of Sciences and Arts of Republic of Srpska academician Rajko Kuzmanović participates in the work of 29th Kopaonik School of Natural Law, that takes place from 13 to 17 December 2016 under the topic "Law and Social Imperatives".
The Kopaonik School of Natural Law is organized under the Hexagon, through the six general fields: Right to Life, Right to Freedom, Right to Property, Right to Justice, Right to a State Ruled by Law.
This year's Congress encompassed the scientist and experts from Serbia, Montenegro, Bosnia and Herzegovina, Croatia, Slovenia, Macedonia, Germany, France, Great Britain, United States of America, Greece, Hungary, Romania, Bulgaria, Ukraine, Russia, Czech Republic, Poland, Austria, Italy, Switzerlan, Japan, Australia, Liban and other countries.
Their participation proves that Kopaonik School of Natural Law has been recognized in the world.