DELEGATION OF SERBIAN ACADEMY OF SCIENCES AND ARTS AND MATICA SRPSKA VISITED ANURS
03.04.2013.
---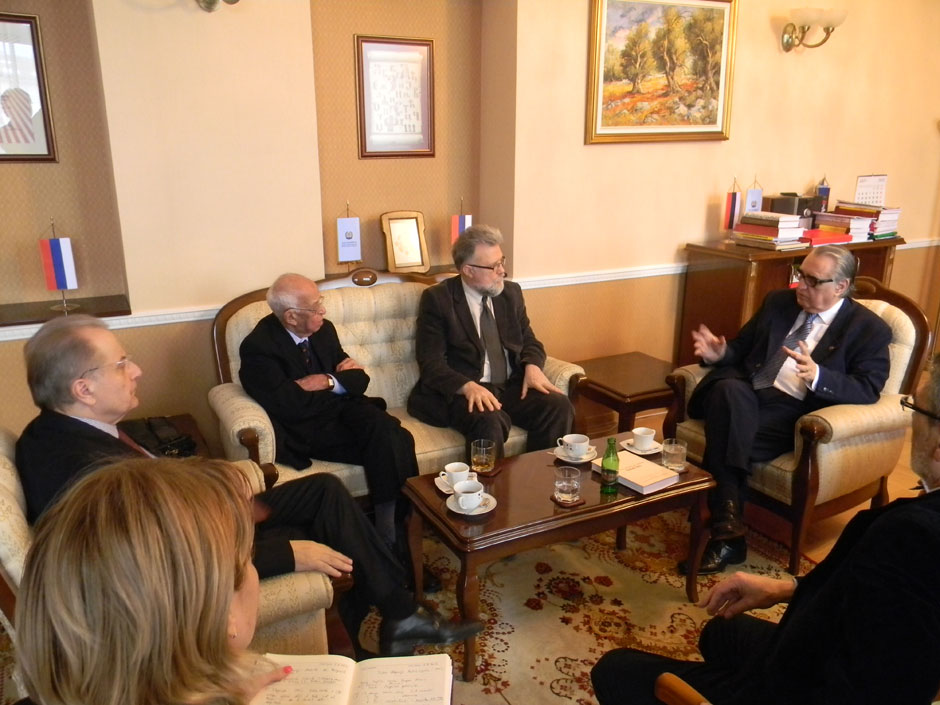 President of the Academy of Sciences and Arts of Republic of Srpska received in the working visit representatives of the Serbian Academy of Sciences and Arts and Matica srpska composed by academician Miro Vuksanovic, professor Dragan Stanic and academician Svetozar Koljevic.
During the meeting representatives of three institutions agreed about further directions of organizing the Anniversary of two houndred years since Petar II Petrovic Njegos has been borned. The scientific conference on this occasion will be organized in Belgrade, Banja Luka and Novi Sad, and joint publication from this conference will be printed out in the first half of 2014.